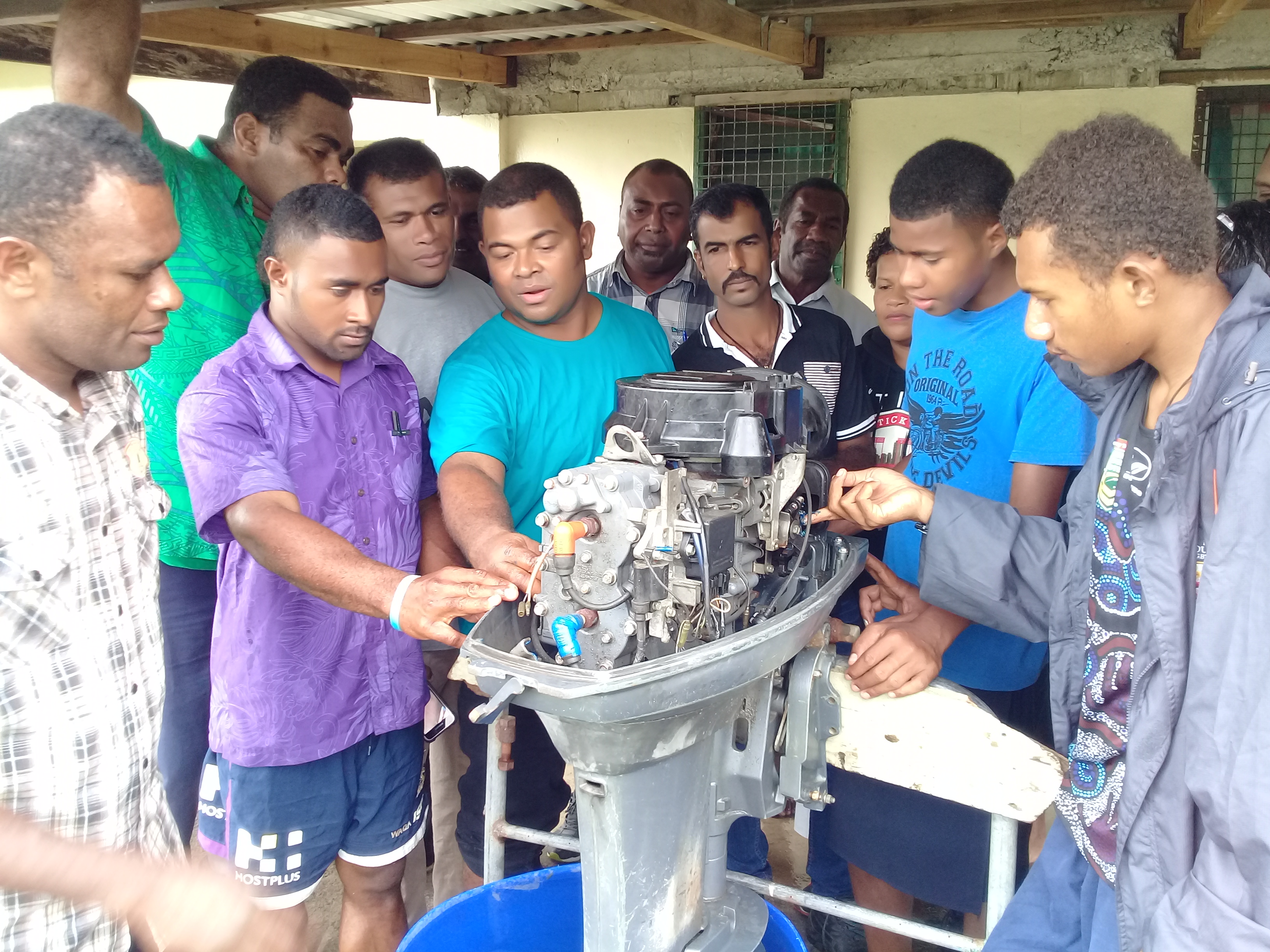 Youths learn basics of seafaring
The Ministry of Youth and Sports, in partnership with the Maritime Safety Authority of Fiji (MSAF), is continuing efforts to create awareness on the importance of safety at sea.
In a two week training currently underway at Narewa Viilage in Ra, 31 youths between the ages of 17 to 35 years are being taught the skills needed to be a certified boat master.
Part of a series of workshops conducted for youths and boat owners along the coast of Ra, the training will see the participants complete the course equipped with basic sea safety certification Class Six Restricted Training allowing them to operate in limited coastal areas.
MSAF trainer, Mr Noa Gadekimerika, said that one of the most common problems amongst seafarers in the country is the lack of knowledge and skills when problems are encountered at sea.
"These training programmes address the youths by providing the necessary knowledge for those wishing to commence a profession at sea. It upskills our youths and creates awareness on what to do when faced with a situation at sea" he said.
"We have been carrying out this training in the Western Division and our partnership with the Ministry of Youth and Sports has seen youths in the province trained on the basic skills which will allow one to attain a Boat Master certification with Class Six restricted license" said Mr Gadekimerika.
The youths who all hail from the province during the training have reported increased confidence and welcome the three month follow up programme in place.
"I sincerely thank the Ministry for organising the training for us. The training will enable me to know more about operating a boat especially when I go fishing since I am a fisherwoman," said Nunia Kawa of Namuaimada village.
Expressing the same sentiment, 19 year-old Peni Raisele of Vitawa village, said that the work of the Ministry and MSAF have provided them with a very enabling environment.
Mr Raisele who dropped out of university because of financial constraints and has turned to fishing as a source of income.
"My grandfather owns a fishing boat and most of the time I operate the boat without a license when I go fishing with him. I am very happy and thankful to the Ministry of Youth and Sports for providing this training course which has been very enlightening as I have learnt how to operate outboard motors the proper way and more importantly safety at sea" said Mr Raisele.
"I am confident that with the certification from this training I will be able to find work in hotels which is one of my childhood dreams" he concludes.