Ten students of Ratu Finau Secondary School in Lakeba will, this week, be presented with certificates and medals after successfully completing the bronze category of the Duke of Edinburg International Awards (DEIA)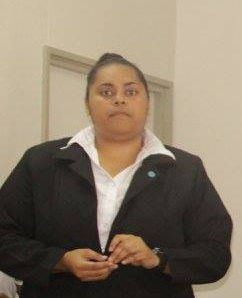 .
Minister for Youth and Sports, Honourable Laisenia Tuitubou, who is currently on a tour of the Eastern Division, will be officiating at the event which will be held at the school on Friday. Hon Tuitubou is himself an Award recipient.
Duke of Edinburgh's International Award Fiji Programme Manager, Ms. Olivia Tawaqa, said the ten students of Ratu Finau Secondary School are the first in the Eastern Division's maritime islands to achieve this internationally recognized Award.
"These students have fulfilled the highlighted number of hours in the three sections of the Award namely community service, skills and physical recreation with the inclusion of spending one night and two days undertaking an expedition or exploration to meet the requirement for the Adventurous Journey section of the Award" Ms Tawaqa said.
"This programme is currently the world's leading youth achievement award and is only available for young people between the ages of 14 – 24" she added.
Founded by His Royal Highness, the Duke of Edinburgh with a German educationalist Kurt Hahn in 1956, the Duke of Edinburgh's International Award was the result of their concern that young people's development was lacking in certain key areas especially in life skills and character development.
The Award was introduced in Fiji in the early 1960s at the then Derek Institute in Suva, later becoming the Fiji Institute of Technology and now Fiji National University, before responsibility was transferred to the then Ministry of Education, Youth and Sports.

Since the early 1990s, the Ministry of Youth and Sports has been the National Award Operator coordinating the program in conjunction with the Ministry of Education, Heritage and Arts through participating Secondary Schools and youth clubs.
"To date, we have registered 75 Award Units in both Secondary schools and youth clubs, 117 Award Leaders and 1,438 young people" the Programme Manager said.
"This achievement by the ten young people of Lakeba is a milestone and a trendsetter not only for Lakeba but the whole maritime division and presents a challenge for the young men of the island as nine of the awardees are female with only one male recipient" Ms. Tawaqa explained.