Suva, December 11 – Officials and representatives from the Ministry of Youth and Sports Divisional officers attended a weeklong workshop on Sexual Reproductive and Health and Rights (SRH) at the Centre for Appropriate Technology and Development (CATD), in Nadave recently.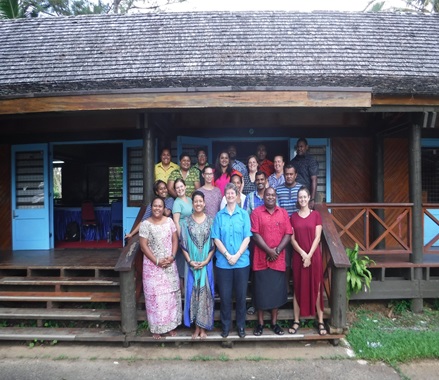 The Training of Trainers workshop was funded by the United Nations Population Fund (UNPFA) and was also co-facilitated by National Substance Abuse Advisory Council (NASAAC), Rainbow Pride Foundation and Empower Pacific.
The workshop has equipped and trained Ministry staff on ways to deliver the training to young people and complement the work done by the Ministry of Health and Medical Services (MOHMS), NASAAC and other Civil Service Organizations.
The Permanent Secretary for Youth and Sports, Ms. Alison Burchell, stressed that it was imperative for the Ministry's staff to be able assist young people and guide them according to their needs.
"It is very important that our Ministry is able to recognize the signs that young people exhibit and be able to refer them to the relevant stakeholders and experts for assistance," she said.
"One of our core roles is also to empower young people to be able to stand on their own and be able to make their own decisions."
Ms. Burchell further stated the need to build an all-inclusive society where youths feel empowered and are equally able to respond to the challenges they face.
Also present at the closing ceremony was UN Secretary-General's Envoy on Youth; Ms. Jayathma Wickramanayake and UNFPA Youth Specialist Ms. Marija Vasileva-Blazev who both expressed their support for the training and the focus on empowering youth in this important area.
The workshop was held from the 5 to the 9 of December.